Thailand is a country that offers something for everyone, from its stunning beaches and islands, to its rich culture and history, to its vibrant nightlife and cuisine. Whether you are looking for adventure, relaxation, or inspiration, you will find it in the Land of Smiles. Here are some of the best things to do in Thailand that you should add to your bucket list.
Scuba Diving in the Andaman Sea and Gulf of Thailand
Thailand is one of the best destinations in the world for scuba diving, thanks to its diverse marine life, coral reefs, and clear waters. You can explore underwater caves, shipwrecks, and colorful fish and corals in places like Similan Islands, Koh Tao, Koh Phi Phi, and Koh Lanta. You can also get certified as a diver or take advanced courses at affordable prices. The average cost of a dive is around $30 USD, and the average cost of a certification course is around $300 USD.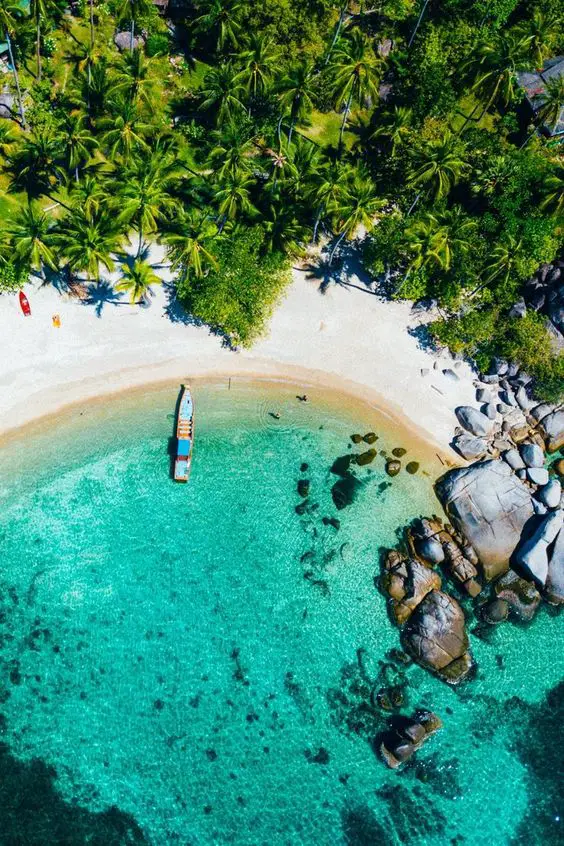 Motorbike Along the Mae Hong Son Loop
If you love road trips and scenic views, you should not miss the Mae Hong Son Loop, a 600-km circular route that starts and ends in Chiang Mai. The loop takes you through the mountains and valleys of northern Thailand, passing by waterfalls, hot springs, temples, villages, and national parks. You can rent a motorbike for around $10 USD per day and enjoy the freedom and flexibility of exploring at your own pace. The loop can be done in 4 to 7 days, depending on how many stops you make.
Get a Drink at Sky Bar in Bangkok
Bangkok is a city that never sleeps, and one of the best ways to experience its nightlife is to visit Sky Bar, the highest rooftop bar in the world. Located on the 63rd floor of Lebua Hotel, Sky Bar offers stunning views of the city skyline and the Chao Phraya River. You can sip on cocktails and enjoy live music while watching the sunset or the stars. The drinks are pricey, ranging from $15 to $30 USD, but the view is worth it.
Island Hopping in the South
Thailand has over 1,000 islands scattered along its southern coastlines, each with its own charm and beauty. You can hop from one island to another by ferry or speedboat and discover white sand beaches, turquoise waters, lush jungles, and exotic wildlife. Some of the most popular islands are Koh Samui, Koh Phangan, Koh Tao, Koh Lipe, Koh Phi Phi, and Koh Lanta. You can also visit smaller and less crowded islands like Koh Chang, Koh Samet, Koh Kood, and Koh Mook. The average cost of a ferry ticket is around $10 USD, and the average cost of a speedboat ticket is around $20 USD.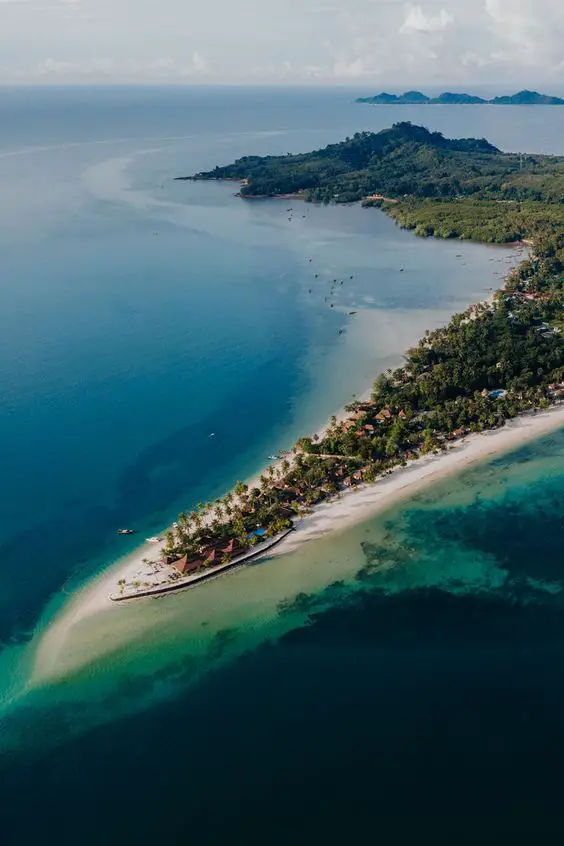 Admire the White Temple
The White Temple, or Wat Rong Khun, is one of the most unique and impressive temples in Thailand. Located in Chiang Rai, the temple was designed by a contemporary artist named Chalermchai Kositpipat, who wanted to create a symbol of purity and wisdom. The temple is entirely white, with intricate details and sculptures that reflect Buddhist teachings and modern issues. The temple is also decorated with mirrors that sparkle in the sun. The entrance fee is 50 THB ($1.5 USD), and you can also visit the nearby Black House Museum (150 THB or $4.5 USD), which is a contrast to the White Temple.
Hike to the Phi Phi Viewpoint
Phi Phi Islands are among the most famous and beautiful islands in Thailand, known for their stunning limestone cliffs and crystal clear waters. While most people visit Phi Phi for snorkeling or kayaking, you can also hike to the Phi Phi Viewpoint, which offers a panoramic view of the islands and the sea. The hike takes about 30 minutes from Tonsai Village (the main town on Phi Phi Don) and is moderately steep. The entrance fee is 30 THB ($0.9 USD), and you can also visit other viewpoints along the way.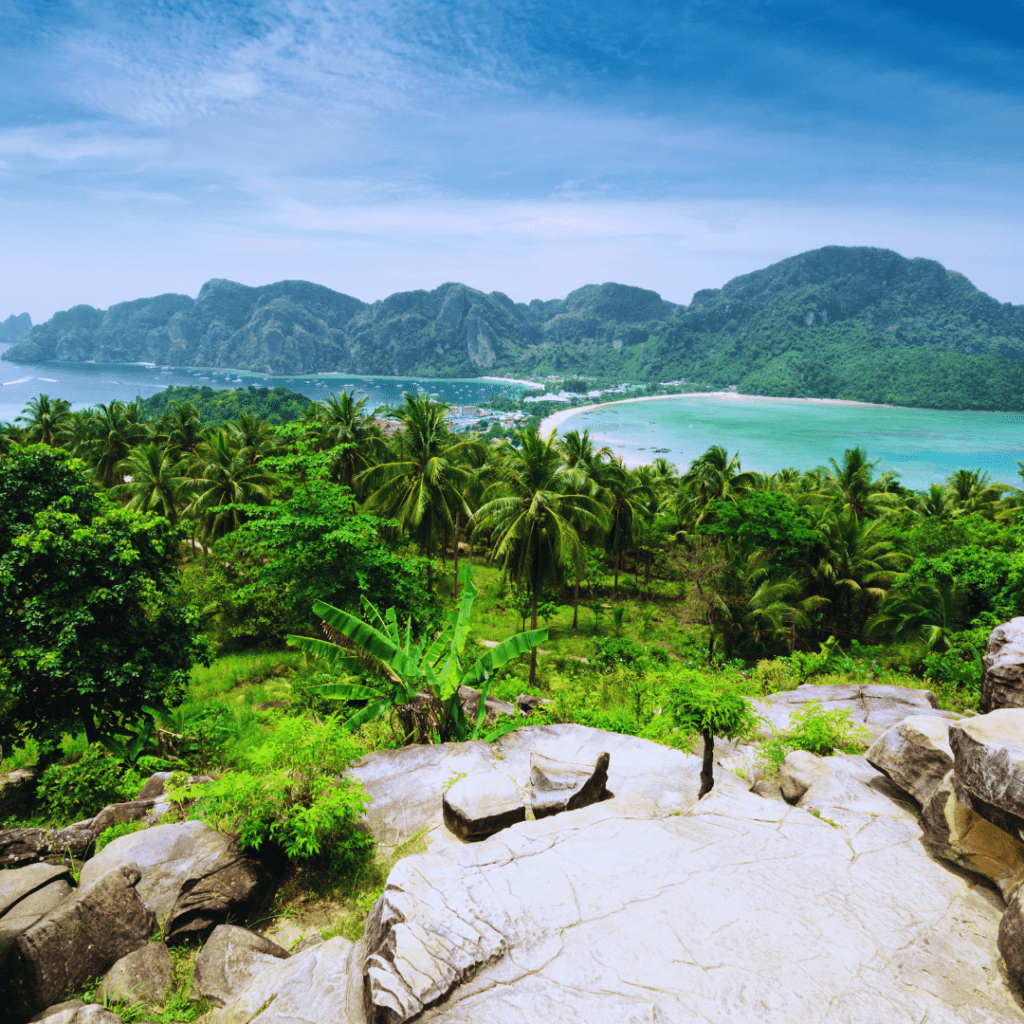 Explore a Night Market
One of the best ways to experience Thai culture and cuisine is to visit a night market, where you can find everything from street food to souvenirs to entertainment. You can sample local delicacies like pad thai, mango sticky rice, grilled seafood, fried insects, and more. You can also shop for clothes, accessories, handicrafts, and antiques at bargain prices. You can also enjoy live music, street performances, massages, and games at some night markets. Some of the most famous night markets are Chatuchak Weekend Market (Bangkok), Chiang Mai Night Bazaar (Chiang Mai), Walking Street (Pattaya), and Phuket Weekend Market (Phuket). The average cost of a meal at a night market is around $3 USD, and the average cost of a souvenir is around $5 USD.
Take a Thai Cooking Class
If you love Thai food and want to learn how to make it yourself, you should take a Thai cooking class. You can learn from a local chef how to prepare authentic dishes like tom yum soup, green curry, papaya salad, and sticky rice with mango. You can also visit a local market to buy fresh ingredients and learn about Thai herbs and spices. You can also enjoy the fruits of your labor and eat what you cook. The average cost of a cooking class is around $30 USD, and it usually lasts for 3 to 4 hours.
These are just some of the amazing things to do in Thailand that will make your trip unforgettable. Thailand is a country that has something for everyone, whether you are looking for nature, culture, or adventure. So what are you waiting for? Book your flight and start planning your bucket list today!