Fall is a wonderful time of the year to cozy up your living room with warm colors, textures, and patterns. Whether you want to create a rustic farmhouse vibe, a minimalist modern look, or a whimsical Halloween theme, there are plenty of ways to decorate your living room for fall without breaking the bank. Here are some budget-friendly fall living room décor ideas that will transform your space into a cozy and inviting retreat.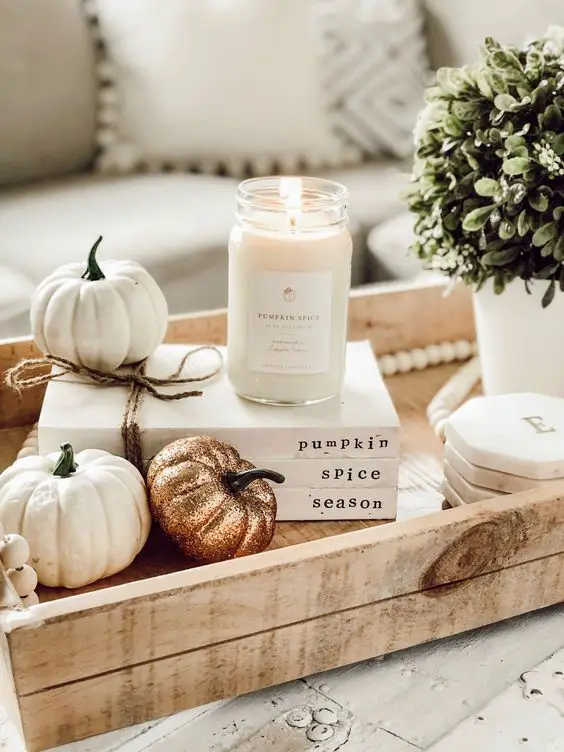 1. Use small white pumpkins as accents
2. Swap out your pillows and throws for fall-themed ones
One of the easiest ways to change the mood of your living room is to switch up your pillows and throws. For fall, opt for warm colors like orange, red, yellow, and brown, and cozy fabrics like flannel, wool, or faux fur. You can also choose pillows and throws with fall-inspired patterns like plaid, gingham, or leaf prints. Alternatively, you can make your own pillow covers and throws using inexpensive materials like burlap, felt, or old sweaters.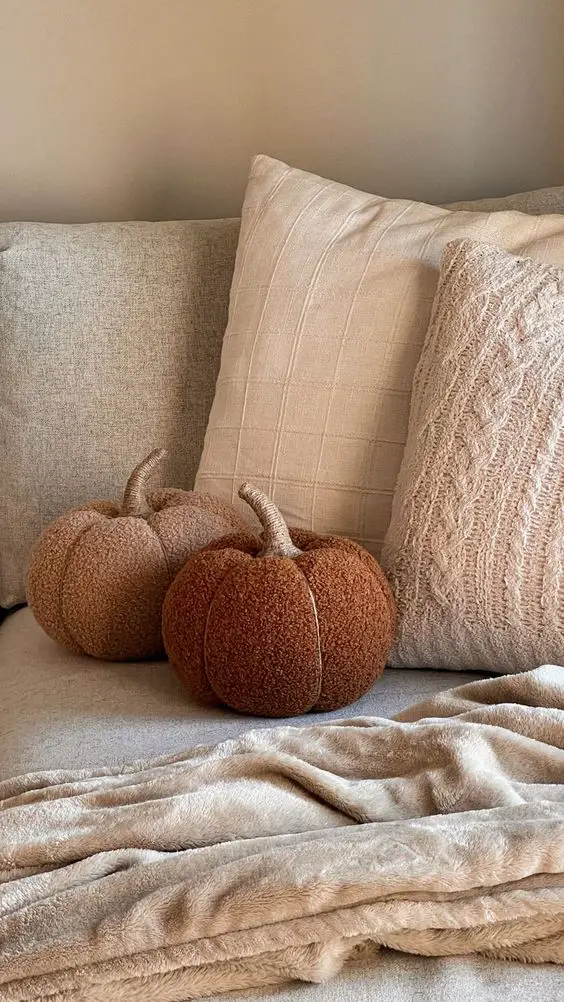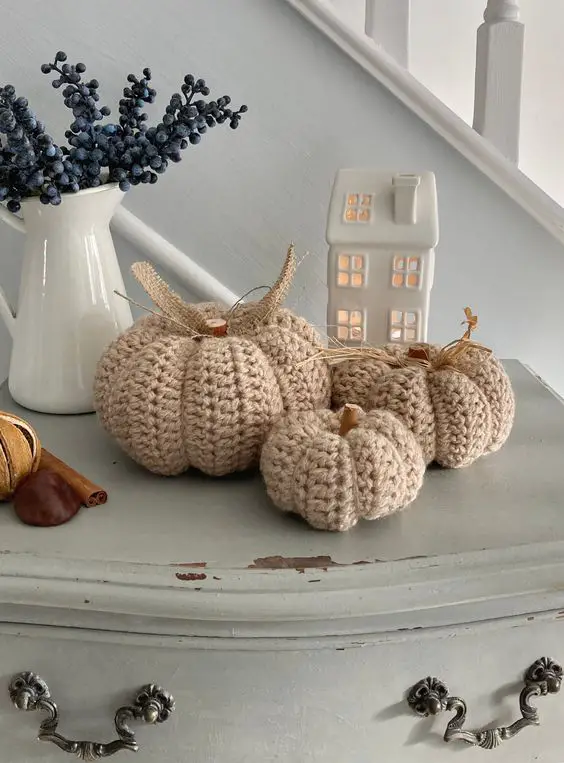 3. Add some knitted or crocheted pumpkins to your décor
If you love knitting or crocheting, you can make your own pumpkins using yarn and stuffing. These pumpkins are soft and cuddly, and they can add some texture and charm to your living room. You can make them in different sizes, colors, and styles to suit your preference. You can also embellish them with buttons, ribbons, or twine to make them more interesting.
4. Hang a Fall wreath
A wreath is a classic fall décor item that can instantly make your living room more festive. You can buy a ready-made wreath from a craft store or online, or you can make your own using materials like grapevine, twigs, pine cones, leaves, berries, flowers, or even fabric scraps. You can hang your wreath on your wall above your sofa or fireplace, or on your door to welcome your guests.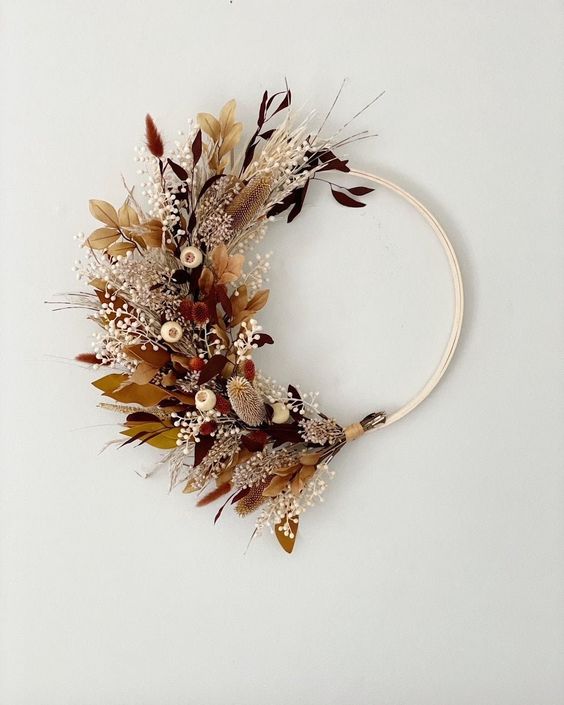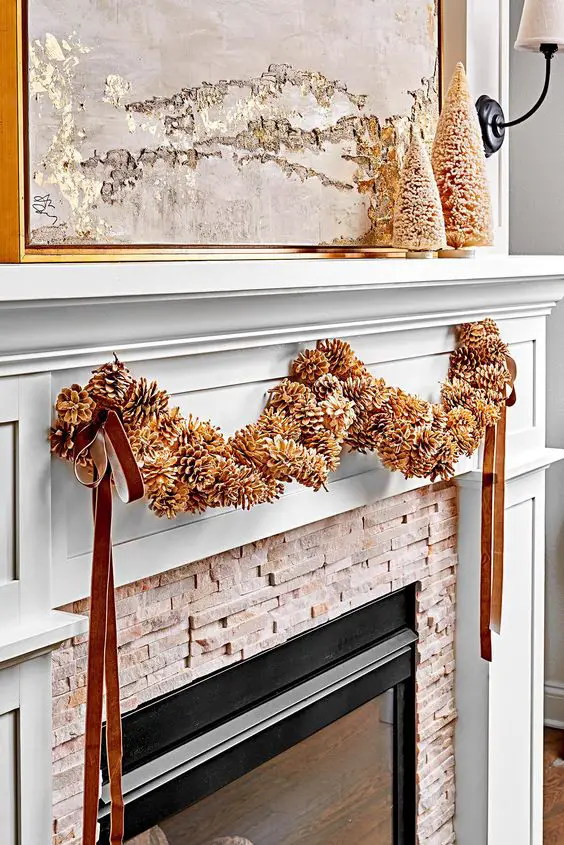 5. Decorate with pine cone garlands
Pine cones are another natural and inexpensive material that you can use to decorate your living room for fall. You can string them together to make garlands or banners that you can drape across your mantel, window frames, shelves, or walls. You can also paint or glitter them to add some sparkle and color to your décor
6. Add some amber glass items
Amber glass is a beautiful and vintage-looking material that can add some warmth and glow to your living room. You can find amber glass items like vases, jars, bottles, candle holders, lanterns, or lamps at thrift stores or flea markets for cheap prices. You can fill them with flowers, candles, fairy lights, or other fillers to create stunning displays on your coffee table, mantel , shelves ,or side tables.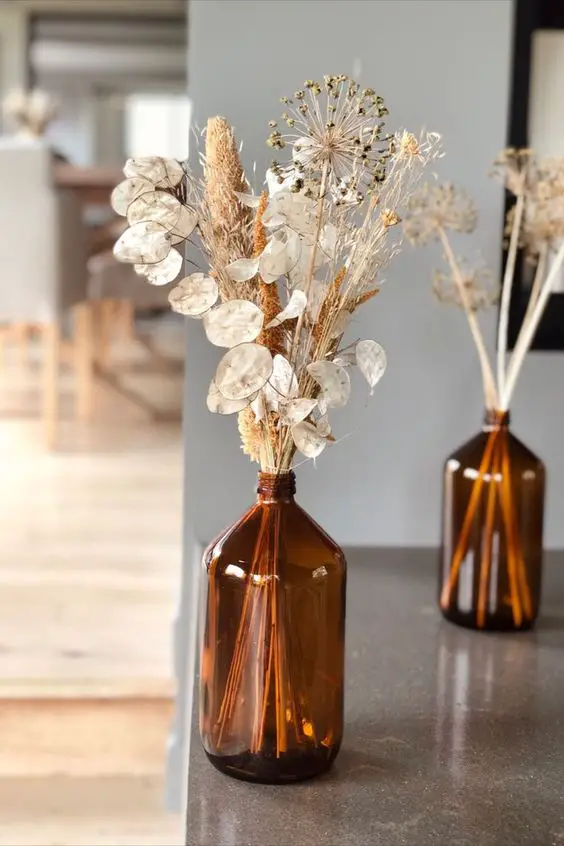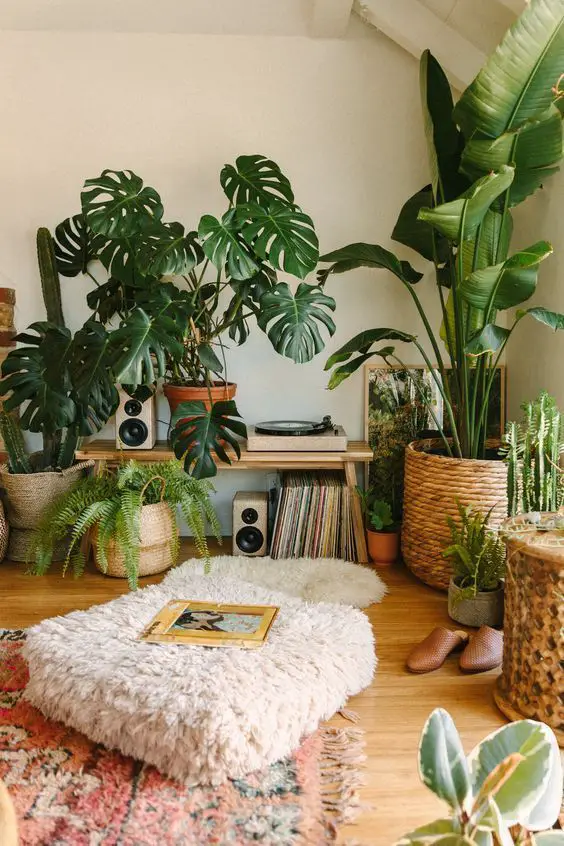 7. Set up a listening corner
If you enjoy listening to music , podcasts ,or audiobooks , you can create a cozy listening corner in your living room where you can relax and enjoy the sounds of fall . All you need is a comfortable chair ,a small table ,a lamp and a speaker or headphones. You can also add some pillows ,throws and rugs to make it more cozy. You can decorate the corner with some fall-themed items like a sign ,a wreath ,or some pumpkins.
8. Decorate with metallic pumpkins
If you want to add some elegance and sophistication to your living room ,you can decorate with metallic pumpkins . Metallic pumpkins are shiny and eye-catching ,and they can complement any color scheme . You can buy metallic pumpkins from a store or online ,or you can make your own by spray-painting real or faux pumpkins with gold ,silver ,copper ,or bronze paint . You can also add some glitter or sequins to make them more glamorous.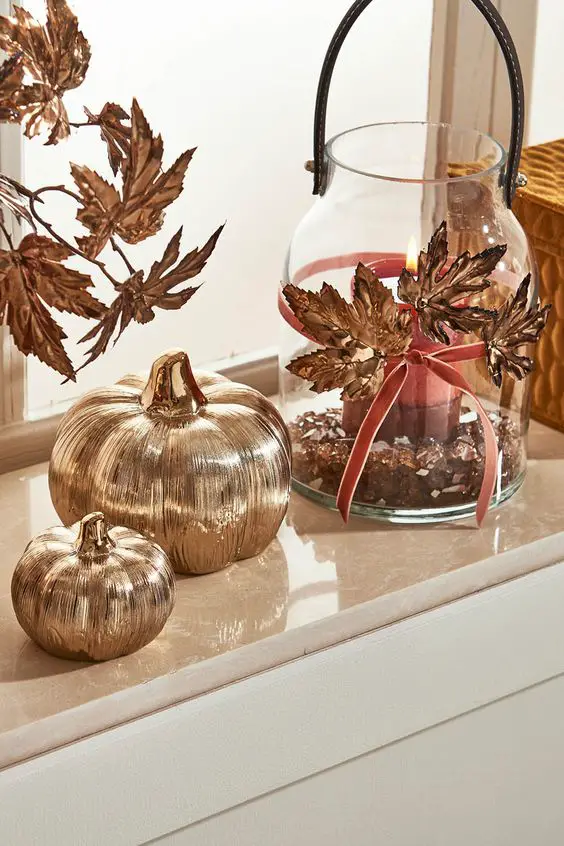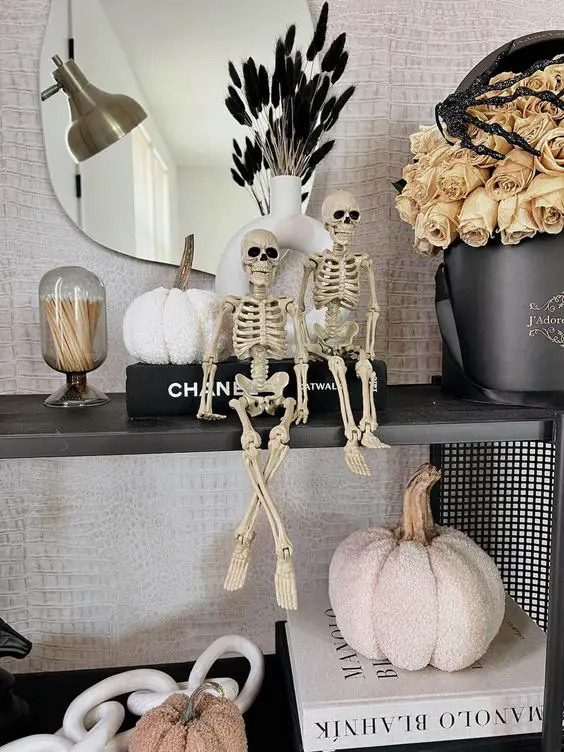 9. Add some Halloween elements
If you love Halloween ,you can add some spooky and fun elements to your living room décor . You can use items like spiders ,bats ,skulls ,witches ,ghosts ,or jack-o-lanterns to create a haunted house vibe in your living room . You can also use black ,white ,and orange as your main colors ,and add some purple ,green ,or red as accents. You can also use some cobwebs ,candles ,or lanterns to create a dark and mysterious atmosphere.
These are some of the budget-friendly fall living room décor ideas that you can try this season . You don't have to spend a lot of money or time to make your living room more cozy and inviting for fall . You can use items that you already have at home ,or that you can find at thrift stores or craft stores for cheap prices . You can also use your creativity and imagination to make your own unique and personalized décor items . The most important thing is to have fun and enjoy the process of decorating your living room for fall . Happy fall!